WE CAN FABRICATE & INSTALL: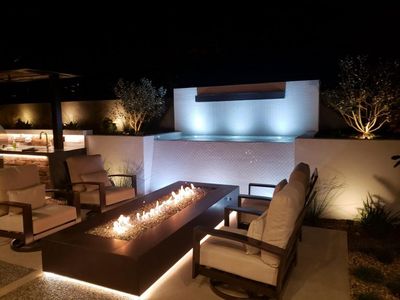 Metal Firepits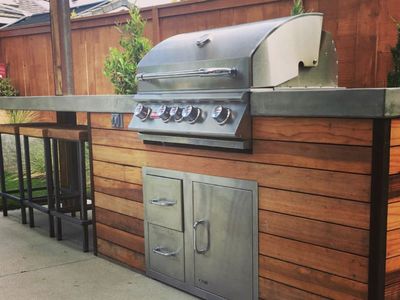 Metal Islands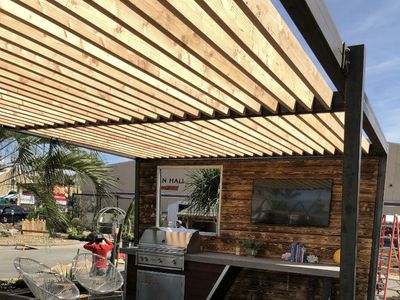 Patio Covers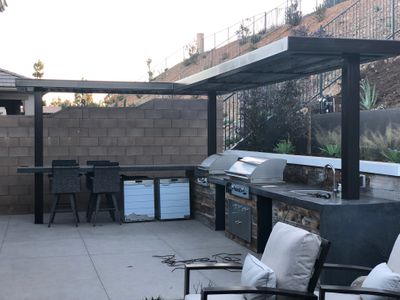 Patio Kitchens
SAVE TIME AND MONEY WITHOUT SACRIFICING QUALITY
We provide unique, interesting, and incredibly crafted features that elevate the status of your work and the final product. When you work with Lux Landscape Design, we can execute any array of metal fabrication projects with excellence, care, and an impeccable attention to detail.
WHY USE LUX LANDSCAPE DESIGN FOR YOUR METAL FABRICATION NEEDS
As we mentioned above, being a contractor is demanding work. And we know how difficult it can be to execute a vision when you're responsible for each and every aspect of a project. That's where we come in. If you or your client are in need of metal fabrication, we'll get it done and provide you with artisan elements that can't be found anywhere else.
What's more? When you work with us, we cover the warranties and installation of our metalwork, giving you one less thing to worry about during your contracting job.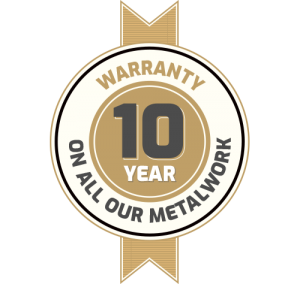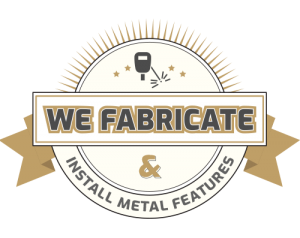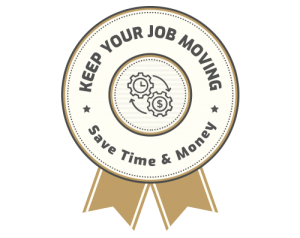 WE CAN HELP MOVE YOUR JOB FORWARD FASTER
Maybe your operation is capable of metal fabrication, however, just think about how much time you could save by utilizing our service. While you and your team work hard to build or remodel a home, you'll have us diligently creating the metal accents and features that will tie your craftsmanship together. Not only will this free up time, allowing you to pay more attention to your other contracting work, but it will also help your company's reputation by giving your projects faster, more reliable turn-around times.
Sound too good to be true? We promise you, it's not. From design to delivery, we only need a week to complete our metalwork.
Does Your Company Need A System For Triggering Payments?
By utilizing Lux Landscape Design for metal fabrication, you're essentially creating a trigger system for payments. Yes, customers may pay the lump-sum in full, but you can also use our metalwork as trigger points for payment. Take, for instance, an outdoor entertainment construction project. You do your initial work and put gas lines in. Then, we send over a custom-made firepit, which triggers the first payment.
Then, you continue working and prepare the bones of a patio kitchen. After that, we bring over the newly-fabricated patio kitchen, which triggers another payment.
This is only a short description, but you can see how partnering with Lux Landscape Design creates the perfect opportunity for payment trigger-points. When you choose to work with us, we'll happily structure a system similar to that mentioned above that is relevant to the size and context of your contracting job.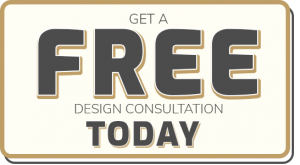 LUX LANDSCAPE DESIGN
Whether you frequently use custom metalwork in your contracting work, or you've never even considered it, we're here for you. The truth of the matter is that everyone loves custom, artisanal work — especially when it comes to their homes. We love the work we do, and we know that you and your clients will be blown away when you see what we can create.
We're the best at what we do, and we can't wait to show you. If you're interested in learning more about the metal fabrication work we do, or you're ready to work with us contact us today!
Metal Fabrication Services For Contractors